The Making of For The Love of Teachers
My name is Christine Weis, a New Yo
rker transplanted to the suburbs, 20 minutes south of Philly.  I am both a teacher and a mom of two active little boys, which many would agree that these are the two hardest jobs out there. After receiving both my Bachelors in early childhood education and working towards my Masters in elementary education, I taught in a public school in Brooklyn, NY for 3 years. I then relocated to Pennsylvania and taught in a public school in Wilmington, Delaware for 12 years. I taught a wide variety of students from regular education to gifted education. I also have a passion in teaching teachers which led me to designing and delivering professional development courses and workshops to teachers across the state of Delaware. My love for teaching and for teachers took me on this unpredictable journey.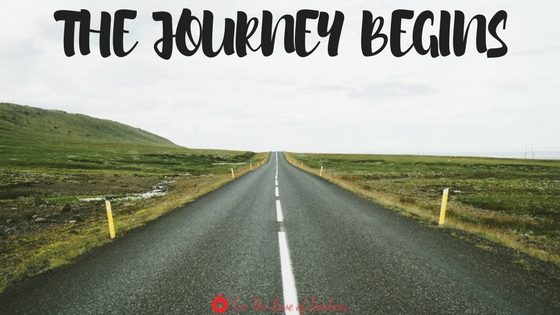 After the long journey of having my second child, I was feeling extremely indecisive and anxious as my 6 month maternity leave was coming to a close. I am a worker bee. I worked my entire life and have worked extremely hard to get to where I am today. Even though I had dreamed about the idea of staying home, I knew deep down that I was never cut out to be a stay at home mom and I felt like I was going to lose part of myself if I did. But the busy morning rushes with a baby and a 6 year old, drop offs to daycare, teaching and multitasking all day, daycare pick up, coming up with some kind of decent dinner, completing homework, bedtime routine, etc., (you get the gist!), for 5 days straight seemed so unbearable and utterly exhausting.  Anyone knows that being a teacher is not just a job, it is part of who you are and it takes up much of your personal family time on the weeknights and weekends and I knew it was going to be a challenge to manage. So with many sleepless nights, my husband, Jay and I made the decision to take a break from the fast paced life of that New Yorker inside me, and stay home with my new baby just a little while longer. Jay, who has always been incredibly supportive and wiser beyond his years, suggested to take this break as an opportunity to explore new challenges and new possibilities. I am not a risk taker. I am a planner. I like planning what is to come next, feeling like I have some control over it. I was very uncomfortable with this idea of change, even though I am no stranger to change after relocating to another state. With two steady incomes we were always planning for life and our retirement and not having that stability really scared me. But many experiences in life taught me that life is not always about what you plan because plans change. Plans don't always pan out the way you thought they were going to.  Many times, plans fall through. Now there is this part of me that feels really excited for what's to come even though for the first time ever I don't really have a plan.

While I was home soaking up all the baby time I could get, I still felt anxious and kept questioning myself about my decision to leave my teaching position. Jay encouraged me to try different things, like going back to school to get my doctorate, start my own consultant business or better yet, start a blog. 'A what?' I thought. He sent me a few links about blogging and creating a website. At first I kind of looked at him like he was crazy!! I don't know a thing about creating a website or blog. I'm not even that tech savvy. Who would even read my blog when there are so many out there? But I took the challenge because I like a good challenge, and spent hours pinning and reading EVERYTHING about blogging and website making. And sure enough, I was on my way to my new venture…creating a website and blog for my favorite group of people, teachers!

Other than teaching, a true passion of mine has always been writing, whether teaching writing or sharing my writing with my students. I felt that writing was the best way I could get to the heart of all of my students. And I did! Parents, students and colleagues encouraged me to publish my writing and share it with others. Secretly, this idea of writing to a larger audience always stayed in the back of my mind so I incorporated both of my passions into one and created fortheloveofteachers.com. I hope that my writing and passion for teaching and professional development inspires and supports teachers in the very challenging job that they do each and every day.
Thanks for stopping by from my classroom and family to yours.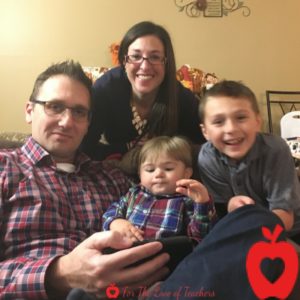 You can contact me by clicking here.