Teaching math has actually helped me as a teacher and a continuing learner become better at math.  Students enlightening each other with different avenues to get to the same answer has been a powerful teaching and learning strategy. Along with anchor charts, videos, student error analysis, games and so much more, teaching math is actually fun.
There are many published curriculum out there, such as Everyday Math, Math Trailblazers, The Harcourt series, Singapore Math, Eureka/EngageNY…and the list goes on and on. School districts often pilot and purchase these companies' materials to give it a try to see if it meets the needs of their students to find that in a few years, they will try the next best thing out there in the math world.
There is really no one size fits all curriculum that will meets the needs of every student. The key is good teaching, no matter which resource your school district purchases.
Engageny.org, also known as Eureka Math is today's go to math curriculum resource which ties to the CCSSI Math Standards. This is a free resource so even if your school or district uses another curriculum, you could always supplement with lessons from EngageNY. Its popularity is pretty impressive. Read The Popularity of the Open Ed. Resource EngageNY, By the Numbers

.
Each math module per grade has structured lesson plans with curriculum materials, including, lesson activity templates, independent practice, exit tickets, homework and assessments. With a growing number of students struggling in math, structured lessons is key for student growth and progress.
The structure of the lessons look like this:
Fluency Practice (5 minutes)

Application Problem (10 minutes)


Concept Development (35 minutes)

Student Debrief  (10 minutes)
        Total Time (60 minutes)
Here's a video of a live sprint in an elementary classroom, which could be part of your daily fluency practice.
Math sprints in all operations are easy to find or make. 
Here are some math sprint books:

Here are a few sprints for telling time and multiplication and division.
From jumping jacks, push ups, hopscotch and more…Get your kids up and moving with math fluency and try a Math Olympics.
Here's a video that students love and can relate to. It's called Math is Hard.

 
Visuals help reinforce learned concepts. Put these "cheat sheets" all around your classroom or math center.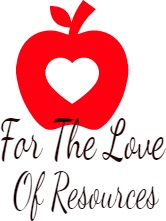 Khan Academy– Learn anything for free, great videos and tutorials
TenMarks– Free common core aligned math resources
Reflex Math– Game based approach for building math fact fluency
Illuminations– Interactive site that includes lessons, brain teasers and more
Go to Forums, and then go to Math to share your thoughts, ideas and suggestions.