School is almost out!!! After the end of school year craze dies down, it's time to unwind and take care of the tired teacher inside of us all. For teachers summer is a time of rebirth and rejuvenation. Get back to yourself with some fun in the sun and try these 10 things teachers need to do when school is out.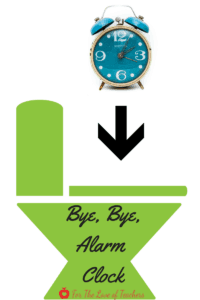 Yep, throw it out because you ain't getting up. That's right…it's time to sleep in and dream on. No more early morning rushes. No more getting dressed in your teacher best. And no more grab and go coffee. Got kids? I hear you…sleep in together. I love when my son gets in bed with me early morning for a snuggle. We sleep in until we are good and ready to get up but it's not that alarm that's going to be the reason we are getting up and out of bed. And as long as we are not darting out of the door during the a.m. rush hour then sharing the bed with my favorite kiddos is a good trade off.

Read anything that is not related to teaching. Read trashy magazines with some good celebrity gossip, catch up on the news (man do I live in a bubble during the school year) and catch up on some of those books that your non teacher friends recommend which you have been waiting until school is out to actually read. Read all you can by the beach, by the pool, under a shady tree or on a hammock. Sounds so nice, doesn't it?!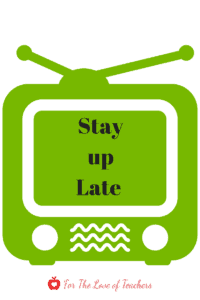 Since you threw out your alarm clock and could sleep in, now you can stay up late and watch your favorite movies or watch a movie you have been dying to see. Watch reruns of your favorite TV shows and catch up on all the shows you recorded because you were too busy grading or passed out while attempting to watch them during the school year. Challenge yourself and your friends to a Netflix marathon. Be sure to indulge in your favorite foods or beverages while watching and do not feel guilty about it.

Teachers watch the clock all day from the time they wake up, to getting to school, when time students arrive, how long each lesson is, lunch time, plan time, dismissal, duties, etc. It's all about time, time, time. Don't be so cognizant of the time in the summer and don't watch the clock. Lose the watch altogether. You might as well flush it along with the alarm clock.

Take a break from social media. I know that this is hard one but if you try to disconnect you will have so much more time for yourself. Social media could be a bit overwhelming and boy is it a time eater. Ever spend too much time looking at other people's news and photos, and before you know it an hour has come and gone and you are still perusing through Facebook, Instagram and other social platforms. Perhaps put aside an hour a day for social media and see how much time you get back to yourself. It wasn't until I created For The Love of Teachers that I got completely engaged in social media but then I read this article, by Gary Direnfeld, Turn Off The Damn Phone When… and now I know that I have to make some changes for myself and for the sake of my family.
 
Everyone has a bucket list. What's on yours? Taking a dream vacation? Learning something new? Trying something adventurous? Try to check off a few things on your bucket list this summer. Check out this site, bucketlist, for some ideas and see what others are checking off on their bucket list. Seeing Pompeii is definitely on my bucket list.

I've seen teachers come back from summer break looking absolutely fantastic because they are well rested and exercised all summer but not by going to the gym every day. They got movin' by swimming, biking, walking, hiking, running and just staying active in the great outdoors. Even if summer is the only time you get active, 10-12 weeks of outdoor lovin' is better than none at all. I love when teachers come back to school looking tan, fit, energized and healthy. What a great way to end the summer and to start off the school year.

Take advantage of this time off to spend quality time with friends and family that you have neglected all school year. Schedule lunch dates and dinners at your favorite outdoor restaurants with a fantastic view or have some barbecues and get social again. Try to not socialize with too many school colleagues because you know what the topic of the conversation is going to be…school, school, and more school. Wait to schedule visits with colleagues in the late summer when you are ready to embark on any topic related to school and when you need to plan for the next school year. 😉

Do the things you love and treat yourself to your guilty pleasures. Go to the spa for a day of pampering, go for a massage, go on a shopping spree, splurge on something you always wanted, enjoy some quiet time, find a good babysitter, go to your favorite restaurants, take a long drive and just enjoy the weeks of freedom. It feel so good to treat yourself, doesn't it? In fact, why don't you just go ahead and spoil yourself this summer! You deserve it!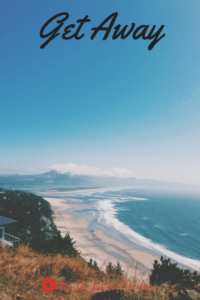 There is no time better than now to get away. Book a vacation to a beautiful place whether you like to relax on the beach or by the pool and soak up the warm summer sun. Or perhaps you want to do something a bit more adventuress and visit a place to tour and discover. If the wallet is a bit tight, how about planning some weekend trips to your favorite places, go visit a friend or a family member for a few days, or schedule some fun day trips. Wherever you go to get away enjoy the beautiful sites, views, people, food and sunshine. It's a great way to declutter the mind and to reflect.
What do you do when school is out? Have any other ideas? I'd love to hear them. Leave a comment.
Happy Summer!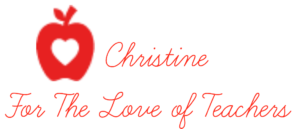 Christine Weis is a teacher, professional development instructor, mom of two boys and founder of For The Love of Teachers, a website and blog dedicated to teacher collaboration, professional growth and useful resources.

Latest posts by Christine Weis (see all)
Please follow and like For The Love of Teachers